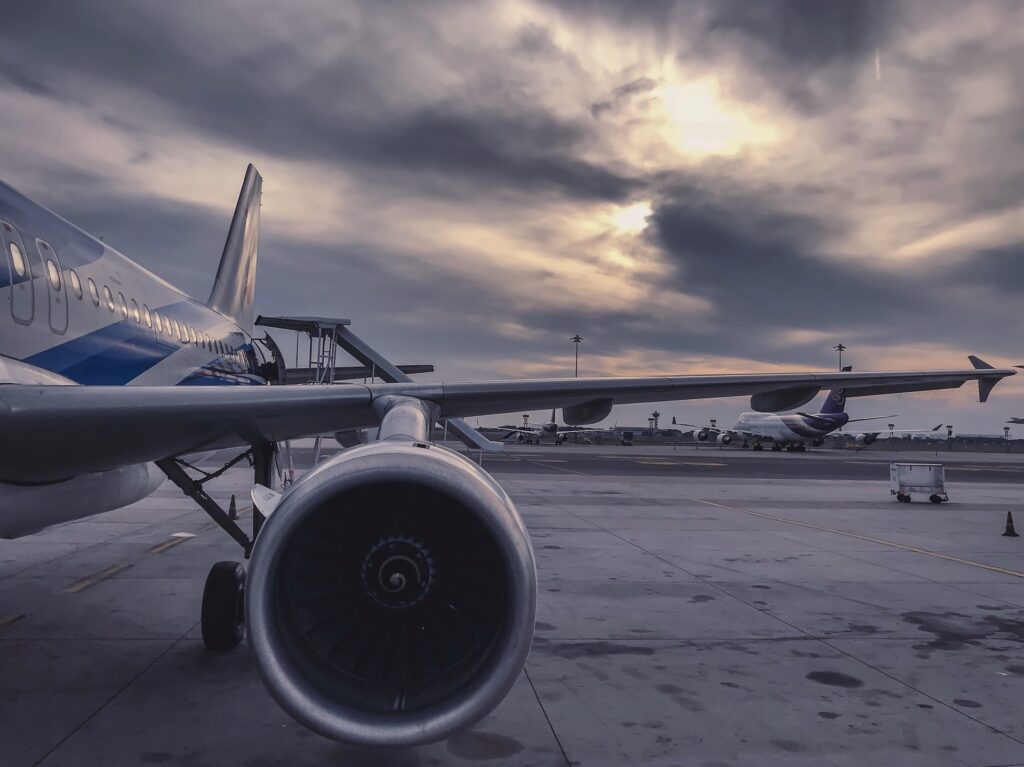 AviBuy's Aviation partners operating facilities are EASA Part 145 approved business involved in the repair and overhaul of aircraft components. Offering aircraft parts repair, overhaul and inspection capabilities with part exchange services.
Specialising in repairing and exchanging aircraft parts for the private sector, including parts for business class private jets and helicopter parts.
However, our facilities are capable of servicing and repairing parts for commercial aircraft too, including Air Con & Pressurisation, Comms & Navs, Doors & Hatches, Electrical, Engine Fuel Services, Equipment, Flight Controls, Fuel Systems, Ground Support Equipment, Hydraulics, Ice & Rain Protection, Instruments, Machining & Tooling, Oxygen, Pneumatics, Propellers, Structure, Wheels, Brakes & Landing gear, Windows.
Our shops can provide component repair and overhaul on a variety of aircraft from Boeing, Airbus, BAe 146, ATR, Beechcraft, HS 748, BAe 125 and many more, in accordance with our approved component capability list.
Whatever your aircraft part repair requirement, whether business class or privately owned, contact us on the form below and we'll have you back in the sky in no time.
---
Expedited Aircraft Parts Exchange Service
Our aircraft part exchange service is available with AOG expedited shipping. Once an exchange has been agreed we will send your part out to you immediately, and upon receipt of your exchanged part, our team of aviation engineers will assess the core component condition and buy the broken part from you at an agreed price.
---
EASA Part 145 Accredited Aircraft Repair Facilities
Partnering up with cutting edge facilities allow us to repair, overhaul, inspect, test and modify aircraft components with ease, this gives AviBuy the ability to control all aspects of the aircraft parts exchange, core inspection and repair process. This means that we can cut out the middleman and save your operation significant downtime and money.
Our team of highly skill technicians have access to the latest in tooling and equipment needed to ensure a fast and efficient repair process. Our extensive repair services cover virtually all areas of an aircraft including:

Aircraft air conditioning and pressurisation systems, communication and navigation, doors & hatches, full wiring and electrical systems, engine fuel services, pilot equipment, flight controls, fuel systems, ground support equipment, hydraulics, ice and rain protection, cockpit instrumentation, oxygen systems, pneumatics, propellers, airframe structure, wheels, brakes and landing gear overhaul and repair, windows and external surfaces, including flight surfaces. We can also offer precision machining and tooling required for extensive repair and customisation services.
AviBuy Component Services – our promise to you.
Rapid response AOG services, including same day core component inspection and exchanges
Global delivery capacity through AviBuy logistics channels.
Independent core assessments and fair market valuations on  all aircraft component exchanges
Dedicated specialist account manager 
We offer aircraft parts repair services for a wide range of business class aircraft, including jets and helicopters. You can view a non exhaustive list of available services below.
CLICK HERE for Non-exhaustive Part Exchange & Repair Service List
| MANUFACTURER | PART DESCRIPTION | AIRCRAFT PART NUMBER |
| --- | --- | --- |
| ABSC – Aircraft Braking Systems Corporation | Main wheel | 9541737 |
| ABSC – Aircraft Braking Systems Corporation | Main wheel | 5003588 |
| ABSC – Aircraft Braking Systems Corporation | Nose wheel | 9541493 |
| ABSC – Aircraft Braking Systems Corporation | Main wheel | 5001477-1, 5001477-2, 5001477-3, |
| ABSC – Aircraft Braking Systems Corporation | Main wheel | 5003783 |
| ABSC – Aircraft Braking Systems Corporation | Main wheel | 5006028-1, 114-8002-5 |
| ABSC – Aircraft Braking Systems Corporation | Main wheel | 5006028-2, 114-8003-5 |
| ABSC – Aircraft Braking Systems Corporation | Main wheel | 5006028-3, 114-8007-5 |
| ABSC – Aircraft Braking Systems Corporation | Main wheel | 5006028-4, 114-8008-5, 114-8008-89 |
| ABSC – Aircraft Braking Systems Corporation | Main wheel | 5006028-5, 114-388025-1 |
| ABSC – Aircraft Braking Systems Corporation | Main wheel | 5006856 |
| ABSC – Aircraft Braking Systems Corporation | Main Wheel | 5006856-1, 5006856-2, 5006856-3, 5006856-4, 5006856-5 |
| ABSC – Aircraft Braking Systems Corporation | Nose wheel | 5006858-1 5006858-2 |
| ABSC – Aircraft Braking Systems Corporation | Nose Wheel | 5010598 |
| ABSC – Aircraft Braking Systems Corporation | Main Wheel | 5012373 |
| ABSC – Aircraft Braking Systems Corporation | Nose Wheel | 5006450 Series |
| ABSC – Aircraft Braking Systems Corporation | Nose wheel | 5006528 |
| ABSC – Aircraft Braking Systems Corporation | Nose wheel | 5006528-1 |
| ABSC – Aircraft Braking Systems Corporation | Brake unit | 5012609 |
| ABSC – Aircraft Braking Systems Corporation | Brake | 5002256 |
| ABSC – Aircraft Braking Systems Corporation | Brake | 5003086-1, 2 |
| ABSC – Aircraft Braking Systems Corporation | Brake | 5003065 Series |
| ACR ELECTRONICS | Megaphone | ACR, EM-1A, 2BA, 1D |
| ADAMS RITE | Faucet | 9810 series |
| ADAMS RITE | Faucet | 9819 series |
| ADAMS RITE | Faucet | 9824 series |
| ADAMS RITE | Door bolt system | AR4706-xxxx |
| ADAMS RITE SABRE | Lock assy | AR2529B1GR41 |
| AIM AVIATION | Heated waste water outlet | 101-17 |
| AIR CRUISER | Raft | D23969-101 |
| AIR CRUISER | Evacuation slide | D31354 Series |
| AIR CRUISER | Evacuation slide | D31591 Series |
| AIR CRUISER | Reservoir and valve assy | 64157-101&201 |
| AIR CRUISER | Evacuation slide | 63550-101-201 |
| AIR PRECISION | Strobe light power supply | 292-23, 24 |
| AIR PRECISION | Navigation light | 291-21 |
| AIR PRECISION | Electronic ballast | APF1200 |
| AIR PRECISION | Nav light | 291, 10, 21, 31 |
| AIRBUS | Access Panel | D5237173500000 |
| AIRBUS | Access Panel | D5247000500600 |
| AIRBUS | Door assy MLG | D52840008003 |
| AIRBUS | Door sill latch | D2557231000000, 200, 400, 600, 800, 1000, 1200 |
| AIRBUS | Door sill latch | D2557239800000 |
| AIRBUS | Pilot sliding table | D2511168500000 |
| AIRBUS | Harness | 201400005 |
| AIRBUS | Harness | 201400006 |
| AIRBUS | Leading edge | D5537022500000 |
| AIRBUS | Leading edge | D5537022600000 |
| AIRBUS | Leading edge | D5537022700000 |
| AIRBUS | Radome | F53132010000 |
| AIRCELLE | Latch | 134639-3K4061 |
| AIRCELLE | Latch | 134639 |
| ALENIA | Inclinometer | 8-010-000, 010 |
| ALLIED SIGNAL | Oil Cooler | 160122-1 |
| AM SAFE | Restraint system assy | 5000 Series |
| AMETEK | Accelerometer | 3001-01-111 |
| AMSAFE | Cargo net | AC40 Series |
| ANCRA | Ball matt | 81131 |
| APPH | Elevator flight damper | AIR87442-2 |
| ARTUS | Actuator | VL005030A |
| ATR | Check valve | 41100000 |
| ATR | Door | S5287660200700 |
| ATR | Door Step | S5217642500400 |
| ATR | NLG door | S5287660101XXX |
| ATR | Cloth | S2551278400200 |
| ATR | Drain pipe | S7171201700800 |
| ATR | Jet pipe | S7811200000200 |
| ATR | Flap | S5751XXXX |
| ATR | Elevator | S5527000000700 |
| ATR | Ailerons | S5761XXXX |
| ATR | Trim Tab | S55479XXXXXXX |
| ATR | Elevator trim tab | S552740000XXXX |
| ATR | Rod Assembly | S2738197100400 |
| ATR | Rudder horn | E42037 |
| ATR | Rudder horn | E42037 |
| ATR | Cowling | S5421210XXXX |
| ATR | Lens | S5731200200-000, 100 |
| ATR | Lens | S5387300500202 |
| ATR | Exhaust fairing | S5431011000300 |
| ATR | Strut assembly | S5357830100000 |
| ATR | Radome | S539750000XXXX |
| ATR | Exhaust cowl | S5431011000400 |
| ATR | Panel | S5397902500400 |
| ATR | Panel | S539713020 |
| ATR | Fairing | S5791202100600 |
| ATR | Fairing assy | S57910 series |
| ATR / AERAZUR | LEADING EDGE | S574100 SERIES |
| ATR / AERAZUR | LEADING EDGE | S574121 SREIES |
| ATR / AERAZUR | LEADING EDGE | S541105 SERIES |
| ATR / AERAZUR | LEADING EDGE | S541127 SERIES |
| ATR / AERAZUR | LEADING EDGE | S541106 SERIES |
| ATR / AERAZUR | Duct assy | S5411267001200 |
| ATR / AERAZUR | LEADING EDGE | S55172000004, 5, 6, 7 |
| ATR / AERAZUR | LEADING EDGE | S574120 SERIES |
| ATR / AERAZUR | LEADING EDGE | S574150 SERIES |
| ATR / AERAZUR | LEADING EDGE | S541126 SERIES |
| ATR / AERAZUR | Duct assy | S5411267000600 |
| AUXITROL | Heating box | RC106-00 |
| AVOX | Oxygen cylinder | 801293-06 |
| AVOX | O2 Cylinder | 5500, 5600 Series |
| AVTECH | Ballast | 8172 Series |
| B.E.AEROSPACE | Coffee maker | 416-1001 Series |
| BAE | Primary heat exchanger | 4754C000 |
| BAE | Front pax door | HC521H0401 |
| BAE | Tray | 3469 |
| BAE | Bracket | HC712H0028-004 |
| BAE | Engine mount | HC712H0027-004 |
| BAE | Tail cone assy | 2-013-000-07, -08, – 12, 25, 26 |
| BAE | Door assy | HC711H1240-030 |
| BAE | Pipe assy | HC241H0024-002 |
| BAE | Trim mechanism | HC273H0321-002 |
| BAE | Leading edge panel | 174T1103-32 |
| BAE | NLG | 201138002, 200876001, 4 |
| BAE | Duct | HC361H0085-000 |
| BAE | Duct | HC361C0006-000 |
| BAE | Smoke detector control assy | HC261E2010-006 |
| BAE | Windshield | SPSBAE146-1 |
| BAE | Windshield | SPSBAE146-2 |
| BAE | Panel | HC537H0779-000 |
| BAE | Wing tip | HC572H-series |
| BAE SYSTEMS | Stall air reservoir | HC341H0323-Series |
| BAE SYSTEMS | Leading edges | 1H2625 |
| BAE SYSTEMS | Leading edges | 1G3155 |
| BAE SYSTEMS | Leading edges | 1H2653 |
| BAE SYSTEMS | Leading edges | 1G3156 |
| BAE SYSTEMS | Leading edges | 1F11712 |
| BAE SYSTEMS | Leading edges | 71F11712 |
| BAE SYSTEMS | Leading edges | 1F10454 |
| BAE SYSTEMS | Leading edges | 1F10453 |
| BAE SYSTEMS | Leading edges | 1F10452 |
| BAE SYSTEMS | Leading edges | 2F11712 |
| BAE SYSTEMS | Leading edges | 2F10454 |
| BAE SYSTEMS | Leading edges | 2F10453 |
| BAE SYSTEMS | Leading edges | 2F10452 |
| BAE SYSTEMS | Leading edges | 162F10454 |
| BAE SYSTEMS | Leading edges | 2F10453 |
| BAE SYSTEMS | Leading edges | 4F10453 |
| BAE SYSTEMS | Leading edges | 4F10452 |
| BAE SYSTEMS | Window | 21D11565, 22D11565 |
| BAE SYSTEMS | Window | 1D13941, 2D13941 |
| BAE SYSTEMS | Window | 1D13134, 2D13134 |
| BAE SYSTEMS | Window | 1D11482, 2D11482 |
| BAE SYSTEMS | Window | 1D13942 |
| BAE SYSTEMS | Window | 2D13942 |
| BAE SYSTEMS | Window | 2D11402, 3D11402 |
| BAE SYSTEMS | Window | 11D11402, 12D11402 |
| BAE SYSTEMS | Window | 13D11402, 14D11402 |
| BAE SYSTEMS | Window | 116D11370 |
| BAE SYSTEMS | Window | 2D11504 |
| BAE SYSTEMS | Window | NF20216 Series |
| BAE SYSTEMS | Leading edges | 60H2652 |
| BAE SYSTEMS | Leading edges | 100G3155 |
| BAE SYSTEMS | Leading edges | 40H2653 |
| BAE SYSTEMS | Leading edges | 55G3156 |
| BAE SYSTEMS | Leading edges | 161F10454 |
| BAE SYSTEMS | Leading edges | 3F10453 |
| BAE SYSTEMS | Leading edges | 3F10452 |
| BAE SYSTEMS | Leading edges | 72F11712 |
| BAE SYSTEMS | Leading edges | 162F10454 |
| BAE SYSTEMS | Leading edges | 4F10453 |
| BAE SYSTEMS | Leading edges | 4F10452 |
| BAE SYSTEMS | Leading edges | 2F10452 |
| BAE 146 | Assister jack | 104624001 |
| BARRY CONTROL | Isolator | 94796-10 |
| BARRY CONTROLS | Torque Tube | 95072-Series |
| BARRY CONTROLS | Isolator | 96019-02, 03 |
| BARRY CONTROLS | Isolator | 346N2021-1 |
| BARRY CONTROLS | Isolator | 94830 Series |
| BE AEROSPACE | Seat | D2111F Series |
| BE AEROSPACE | High speed oven | 72067 |
| BENDIX | Altimeter | 99251-3252013- 0101 |
| BENDIX | Main wheel | 2606671 series |
| BENDIX KING | Relay | 071-1251-00 |
| BF GOODRICH | Escape slide | 101651 Series |
| BF GOODRICH | Escape slide | 101656 Series |
| BOEING | Duct assy | 217N1034-6 |
| BOEING | Door assy | 65B11669-182A |
| BOEING | Wire bundle assy | 61-30100-511 |
| BOEING | Pilot sliding table | D2511225800000 |
| BOEING | Drain mast | 65-32603-1, -3 |
| BOEING | Waste tank | 14403-001 |
| BOEING | Track cover | 315A1420-501 |
| BOEING | Flap | 65C30462-18H |
| BOEING | I/B spoiler panel assy | 65-46452-31 |
| BOEING | I/B spoiler panel assy | 65-46452-32 |
| BOEING | I/B spoiler panel assy | 65-46452-35 |
| BOEING | I/B spoiler panel assy | 65-46452-39 |
| BOEING | I/B spoiler panel assy | 65-46452-56 |
| BOEING | I/B spoiler panel assy | 65-46452-58 |
| BOEING | I/B spoiler panel assy | 65-46452-62 |
| BOEING | I/B spoiler panel assy | 65-46452-65 |
| BOEING | I/B spoiler panel assy | 65-46452-70 |
| BOEING | I/B spoiler panel assy | 65-46452-72 |
| BOEING | Window | 5-71762 Series |
| BOEING | Window | 141A4810 Series Alt 641A4810 Series |
| BOEING | Window | 5-71761-3-5 Series Alt 5-83954 Series |
| BOEING | Window | Alt 5-89356-7-8 Series |
| BOEING | Exhaust ram air | 213T3100-15 |
| BOEING | Door assy access | 311A1065-77 |
| BOMBARDIER | MLG down lock harness | 601-57788-55 |
| CABLECRAFT | Cable assy | 570-713 Series |
| CERBERUS | Smoke detector | CG7P0, CG7G0 xxx |
| CERBERUS | Smoke detector | CG7P0, CG7G0 xxx |
| CERBERUS GUINARD | Smoke detector | CG7PT-2 |
| CESSNA | Radome | 5513090-51 |
| CHECK VALVE | Check valve | 41125A01 |
| CIRCLE SEAL | Dispenser valve | HV99-174 |
| CLEAVELAND | Main wheel assy | 40 Series |
| CLEVELAND | Nose wheel | 3-1531-1 |
| CLEVELAND | Nose wheel | 3-1531-2 |
| CLEVELAND | Nose wheel | 3-1531-3 |
| CLEVELAND | Main wheel | 40-289 |
| CONCORDE | Battery | RG-380E Series |
| CONCORDE | Battery | RG-390E series |
| CRANE / ELDEC | Proximity switch | 8-527-01, 03 |
| CRANE / ELDEC | Proximity switch | 8-057-01 |
| CUTLER HAMMER | Contactor | SM400D series |
| DECRANE SEATING | Executive chair | 303631-15 & 17 |
| DIEHL | Battery | 3214-30 |
| DIEHL | Battery | 3214-31 |
| DIEHL | Emergency light supply | 3121-01 |
| DME | Flash light | P2-07-0001 Series |
| DUKES AEROSPACE | Anti-ice valve | 2-303-969-01 |
| DUNLOP | Main wheel | AHA1348 |
| DUNLOP | Main wheel | AHA1349 |
| DUNLOP | Main wheel | AHA1489 |
| DUNLOP | Main wheel | AHA1925 |
| DUNLOP | Main wheel | AHA2139 |
| DUNLOP | Nose wheel | AHA2141 |
| DUNLOP | Main wheel | AHA1290 |
| DUNLOP | Main wheel | AHA1663 |
| DUNLOP | Main wheel | AHA2120 |
| DUNLOP | Main wheel | AHA2122 |
| DUNLOP | Nose wheel | AH51892 |
| DUNLOP | Main wheel | AH51585 |
| DUNLOP | Main wheel | AH51650 |
| DUNLOP | Main wheel | AH51893 |
| DUNLOP | Main wheel | AH52838 |
| DUNLOP | Main wheel | AH52930 |
| DUNLOP | Main wheel | AH53225 |
| DUNLOP | Nose wheel | AH53352 |
| DUNLOP | Main wheel | AH52228 |
| DUNLOP | Main wheel | AH52742 |
| DUNLOP | Main Wheel | AHA1752 |
| DUNLOP | Main Wheel | AHA1890 |
| DUNLOP | Nose Wheel | AH54452 |
| DUNLOP | Nose Wheel | AH54474 |
| DUNLOP | Nose Wheel | AH52339 |
| DUNLOP | Nose Wheel | AH52590 |
| DUNLOP | Nose Wheel | AH52688 |
| DUNLOP | Nose Wheel | AH53374 |
| DUNLOP | Nose Wheel | AH53375 |
| DUNLOP | Main wheel assy | AHA1606 |
| DUNLOP | Main wheel assy | AHA1814 |
| DUNLOP | Main wheel assy | AHA1287 |
| DUNLOP | Main wheel | AHA 1737 |
| DUNLOP | Brake unit | AH51900 |
| DUNLOP | Brake unit | AH52765 |
| DUNLOP | Brake unit | AHA1653 |
| DUNLOP | Brake unit | AHA1897 |
| DUNLOP | Brake unit | AHA2331, 2, 3, 4 |
| DUNLOP | Brake | AH52787 |
| DUNLOP | Brake C/V | AC67726 |
| DUNLOP | Brake C/V | AC67728 |
| EATON | Starter motor | 501-1-13775-008 |
| EATON | Contents transmitter | 9201000-226 |
| EATON | Single motor actuator | HTE9084 |
| EATON | Single motor actuator | HTE9082-1 |
| EATON | Pressure switch | 21M27- Series |
| EATON | Window damper | A14631 Repair & |
| FENWAL | Fire detector | 17343 Series |
| FENWAL | Fire detector | 17343 Series |
| FENWAL | Sensing element | 355XX Series |
| FENWAL | Sensing element | 356XX Series |
| FLIGHT REFUELLING | Oil Qty TX | 9201000-226 |
| FOKKER | Leading edges | 27.1-2001 series |
| GARMIN | TXPDR | 011-01684-00 |
| GE | Spinner cone | 338-001-305-0 |
| GE/CFM | Front spinner cone | 2406M74G02 |
| GKN AEROSPACE | Window | NH25216, 1 |
| GKN AEROSPACE | Window | NH25216, 2 |
| GKN AEROSPACE | Window | NP-158803-1, 2 |
| GKN AEROSPACE | Window fixed | NH25216-141, 142 |
| GKN AEROSPACE | Window fixed | NH25216-349, 350 |
| GOODRICH | Water heater | 24E507009G0 series |
| GOODRICH | Cargo handling lock assy | 452T1131-1, -4, -6 |
| GOODRICH | Spoiler acutator | VN1001 & -1 |
| GOODRICH | Drip stick | C61LA |
| GOODRICH | Nose wheel | 3-1418 |
| GOODRICH | Main wheel | 3-1490-1 |
| GOODRICH | Main wheel | 3-1601-2, 3 |
| GOODRICH | Nose wheel | 3-1426 |
| GOODRICH | Nose wheel | 3-1531, 1, 2, 3 |
| GOODRICH | Nose wheel | 3-1438 Series |
| GOODRICH | Brake | 2-1587-1 |
| GOODRICH | Nose wheel | 3-1559 |
| GOODRICH | Brake | 2-1741 |
| GOODRICH | Brake | 2-1582 series |
| GOODRICH | Nose wheel | 3-1395 |
| GOODRICH | Nose wheel | 3-1070 |
| GOODRICH | Main wheel | 3-1306, 1 |
| GOODRICH | Main wheel | 3-1414 |
| GOODRICH | Main wheel assy | 3-1341-1 |
| GRIMES | Anti-collision strobe light | 30-0837-1 thru 47, 24 |
| GRIMES | Emergency exit power supply | 60-3550-1 |
| GRIMES | Emergency exit power supply | 60-1321 series |
| GRIMES | Anti-col strobe light | 30-1401-3 |
| GRIMES | Strobe light | 30-1467-1 |
| GRIMES | NLG landing light | 50-0291-1 |
| GRIMES | Navigation light (red) | 30-2437-1 |
| HAMILTON | Blade assembly | SFA13M1ROA |
| HAMILTON | Propeller bulkhead | 784914-1 and -3 |
| HAMILTON/SUNSRT | Brush block assy | 782689, 1, 2, 3, 4, 5, 6 |
| HAWKER | Battery | 9XXX Series |
| HAWKER | Spring strut | 1R4683 |
| HAWKER SIDDLEY | Flap | 1F10476, 2F10476 |
| HONEYWELL | Heat exchanger | 191486-2 |
| HONEYWELL | Valve | 3503B000 |
| HONEYWELL | Precooler | 191482-2 |
| HONEYWELL | Temperature sensor | 627962-2 |
| HONEYWELL | Duct temp limiter | 129580-2 |
| HONEYWELL | Duct temp limiter | 129580-3 |
| HONEYWELL | Duct temp limiter | 129580-6 |
| HONEYWELL | Duct temp limiter | 129580-7 |
| HONEYWELL | Duct temp limiter | 129580-8 |
| HONEYWELL | Duct temp limiter | 129580-9 |
| HONEYWELL | Duct temp limiter | 129580-10 |
| HONEYWELL | Duct temp limiter | 129580-11 |
| HONEYWELL | EGT harness | 2-310-078-01 |
| HONEYWELL | APU starter motor | 519892 Series |
| HONEYWELL | Engine | 2-003-040-03, -04, -05, -10, 16, 17, 18 |
| HONEYWELL | Engine | 2-003-040-15 |
| HONEYWELL | 2nd Turbine seal plate | 2-121-078-30 |
| HONEYWELL | 2ND Disc rotor assy | 20121-110-42 |
| HONEYWELL | Hydro mechanical assy | 2-193-330-11 |
| HONEYWELL | Hydro mechanical assy | 2-193-330-13 |
| HONEYWELL | Diffuser curl assy | 2-111-100-29 |
| HONEYWELL | Diffuser curl assy | 2-111-100R28 |
| HONEYWELL | Turbine bolts | 2-121-026-14 |
| HONEYWELL | 1ST Turbine rotor assy | 2-121-090-91 |
| HONEYWELL | 1ST Turbine rotor assy | 2-121-090R92 |
| HONEYWELL | Combustor liner assy | 2-131-520-04 |
| HONEYWELL | Combustor liner assy | 2-131-520-05 |
| HONEYWELL | 2ND Turbine nozzle assy | 2-121-100-90 |
| HONEYWELL | 2ND Turbine nozzle assy | 2-121-770-01 |
| HONEYWELL | 2ND Turbine nozzle assy | 2-121-770-02 |
| HONEYWELL | 1ST /2ND Turbine spacer | 2-121-071-42 |
| HONEYWELL | 1ST /2ND Turbine spacer | 2-121-071-52 |
| HONEYWELL | 1ST Turbine Nozzle assy | 2-121-430-44 |
| HONEYWELL | 1ST Turbine Nozzle assy | 2-121-430-46 |
| HONEYWELL | 1ST Turbine Nozzle assy | 2-121-430-47 |
| HONEYWELL | 1ST Turbine Nozzle assy | 2-121-430-51 |
| HONEYWELL | 1ST Turbine Nozzle assy | 2-121-430-52 |
| HONEYWELL | 4th Turbine rotor assy | 2-141-170-56 |
| HONEYWELL | 4th Turbine rotor assy | 2-141-170-R58 |
| HONEYWELL | 4th Turbine rotor assy | 2-141-170-59 |
| HONEYWELL | 4th Turbine rotor assy | 2-141-170-R64 |
| HONEYWELL | 4th Turbine rotor assy | 2-141-170-69 |
| HONEYWELL | Gas producer module | 2-003-600-31 |
| HONEYWELL | Gas producer module | 2-003-600-32 |
| HONEYWELL | Duct assembly | 4504473A |
| HONEYWELL | Overspeed harness | 2-263-430R01 |
| HONEYWELL | Main wheel | 2609801 series |
| HONEYWELL | Nose wheel | 2607825-1 |
| HONEYWELL | Nose wheel | 2607825-2 |
| HONEYWELL | Main wheel | 2608811-3, 5 |
| HONEYWELL | Main wheel | 2612311-1 |
| HONEYWELL | Nose wheel | 2606735-1 & 2 |
| HONEYWELL | Over temp switch | 785-259-1 |
| HONEYWELL | Over temp switch | 785-259-1 |
| HONEYWELL | Window heat | 624992-2, 3, 4 |
| HS 748 | Lock jack | J5074 |
| HYDRA ELECTRIC | Temperature switch | HE83305 |
| HYDRA ELECTRIC | Rudder pressure switch | 15H0048PH |
| INDRAREO SIREN | Cargo net | AS33-25 Series |
| IN-LHC | Oil press switch | 1156-100 |
| IN-LHC | Pressure switch | 1304-000 |
| IPECO | Crew seat | 3A090-0021 |
| IPECO | Crew seat | 3A090-0022 |
| ITT | Pressure switch | 642012-1 |
| KIDDE GRAVINER | Oxy Mask | K38047 |
| KIDDE GRAVINER | Fire sense element | 51226 Series |
| KIDDE GRAVINER | Fire sense element | 51315 Series |
| KIDDE GRAVINER | Speed re setting S/W | 53183 Series |
| KIDDE GRAVINER | Fire sense element | 51216-052 |
| KIDDE GRAVINER | Fire sense element | 51216-086 |
| KIDDIE | Oxygen bottle | 9700, 9800 Series |
| KIDDIE | Oxygen bottle assy | WKA36693, 0, 1, 2 |
| KLAXON | Warning horn | KW9 |
| L'HOTELLIER | Smoke detector | FR3123 |
| L'HOTELLIER | Smoke detector | FR3222 |
| L'HOTELLIER | Smoke detector | FR3212 |
| L3 AVIATION PRODUCTS | Emergency power supply | 501-1719-01, 2 Model PS-850 |
| L3 AVIATION PRODUCTS | Emergency power supply | 501-1712-01, 02, 03, 04 Model PS-855 |
| L3 COMMUNICATIONS | Emergency power supply | 501-1228-04 |
| LABINAL | Ballast unit | 37-16 |
| LABINAL | Ballast converter | 37-17 |
| LABINAL | Engine fire handle | 19-51-41 |
| LABINAL | Engine fire handle | 19-51-51 |
| LEM | Head Set | DR80CS1056 |
| LIEBHERR | Manual controller | 912D0401 |
| LIEBHERR | Check valve | 41173C010000 |
| LIEBHERR | Check valve | 41173B01 |
| LIEBHERR | Regulator/Shut off | B14GF1502 Series |
| LIEBHERR | Dual distributor valve | B03AA1031 |
| LIEBHERR | Dual distributor valve | B03AA1020 |
| LIEBHERR | Smoke detector fan | B40NA1500 |
| LOGIC | Anti-collision light | R25 Series |
| LOGIC | Anti coll light | R25-1M2BR, BW, CR, CW |
| LORAL | Remote microphone | 93A055-45 |
| MARATHON | Battery | BTMA Series |
| MARATHON | Battery | CA125 |
| MARATHON | Battery | 31406 Series |
| MECAER AVIATION GROUP | NLG | M040-07H101-013, – 015, -017 |
| MEGGITT | Impeller | AHM8079 |
| MEGGITT | Brake | 90001291, 90001201, 1 |
| MEGGITT | Main wheel assy | 5008309 |
| MEGGITT | Compressor | AC61552 |
| MESSIER | Brake | C20225508 |
| MESSIER | Brake | C20225509 |
| MESSIER | Brake | C20225510 |
| MESSIER- BUGATTI | Brake | C20585710 |
| MESSIER DOWTY | NLG jack | 104626002 |
| MESSIER- BUGATTI | Brake | C20585700 |
| MESSIER- BUGATTI | Brake | C20585711 |
| MICROPUMP | Micropump | 8940 series |
| MID WEST A/C | Liquid container | D10120-XX |
| MOOG | Spoiler jack | P308-45-0002, 0102, 0202 |
| MOOG | Gust damper | P310, P311 series |
| NEC | Power supply | 301-3000 |
| NEC | Power supply | 301-3100 |
| NEC | Power supply | 301-3017 |
| NEC | Power supply | 301-1180A |
| NEC | Power supply | 301-1185A |
| NEC | Strip light | 301-2530 |
| NEC | Strip light | 301-2530 |
| PENNY & GILES | Potentiometer | D45296 |
| PENNY & GILES | Potentiometer | D45298 |
| PENNY&GILES | Potentiometer | D45297 |
| PIPER | Pedal and bar assy | 63420-005 |
| PPG AEROSPACE | Window Series | NP170101 Series |
| PPG AEROSPACE | Window | NP-158862-1, 2, 3, 4 |
| PPG AEROSPACE | Window | NP-158801-1, 2, 3, 4 |
| PST & ROBERT W HUNT | O2 bottle | C166003-0102, 0103 |
| RADIANT POWER CORP | Battery | 2013-BR |
| RAYTHEON | FDAS key pad | 285T0852-1 |
| ROLLS ROYCE | LH Harness | RK26977A |
| ROLLS ROYCE | RH upper harness | RK27550A |
| ROLLS ROYCE | RH lower harness | RK26982A |
| ROLLS ROYCE | Exhaust unit | RK37504A |
| ROLLS ROYCE | Exhaust unit | RK37505A |
| ROSEMOUNT AEROSPACE | Pitot tube | 0851JA |
| ROSEMOUNT ENG CO | Pitot head | 49380 |
| ROSEMOUNT ENG CO | TAT Sensor | 102EL2BH |
| ROSEMOUNT ENG CO | TAT Sensor | 102EH2EB |
| RUMBOLD | Double oven | 61120 |
| SAFRAN | Harness | D23628000 |
| SAFRAN | Main wheel | C20586100 |
| SAFRAN | Main wheel | C20586101 |
| SAFRAN | Main wheel | C20586110 |
| SAFRAN | Main wheel | C20586120 |
| SAFRAN | Harness | D23628000, 1 |
| SAFRAN | MLG | 201423001&2 |
| SAFRAN | Sidestay | 201299001 |
| SAFRAN | Sidestay | 20129902 |
| SAFRAN | Down lock jack | 104625001 |
| SAFRAN | Down lock jack | 104625002 |
| SAFRAN | Down lock jack | 104625003 |
| SAFRAN | Down lock jack | 104625004 |
| SAFRAN | Down lock jack | 10462001 |
| SAFRAN | Down lock jack | 10462002 |
| SAFRAN | Oleo lock jack | 104627001 |
| SAFRAN | Oleo lock jack | 104627002 |
| SAFRAN | Oleo lock jack | 104627003 |
| SAFRAN | Main wheel | C20500100 |
| SAFRAN | Main wheel | C20626200 |
| SAFRAN | Shock absorber | 201106001 |
| SAFRAN | Shock absorber | 200895001 |
| SAFRAN | MLG Harness | 201399200 |
| SAFRAN | MLG Harness | 201399201 |
| SAFRAN | MLG Harness | 201400200 |
| SAFRAN | MLG Harness | 201400201 |
| SAFRAN | Side stay | 20299001 |
| SAFRAN | NLG drag brace | 7200-1, 3, 5 |
| SAFRAN | NLG drag brace | 200814001 |
| SAFRAN | NLG shock strut | 7300 series |
| SAFRAN | NLG shock strut | 200924004 |
| SAFRAN | MLG assembly | 6100 series |
| SAFRAN | MLG retraction act | 104467009 |
| SAFRAN | MLG retraction act | 104467010 |
| SAFRAN | MLG retraction act | 6500-1, 3 |
| SAFRAN | O2 Bottle | 897 Series |
| SAFT | Battery | 1XXX Series |
| SAFT | Battery | 2XXX Series |
| SAFT | Battery | 3XXX Series |
| SAFT | Battery | 4XXX Series |
| SAFT | Battery | 5XXX Series |
| SAFT | Battery | 6XXX Series |
| SAFT | Battery | AXXX Series |
| SAINT GOBAIN SULLY | Fwd side window | SPSATR-42-3-2-2 |
| SAINT GOBAIN SULLY | Fwd side window | SPSATR-42-4-2-2 |
| SARMA | J.O.M Actuator | 7205001M01 |
| SELL | Oven | 8201 Series |
| SEXTANT | Static Port | 49540-02 |
| SHAW AERO DEVICES | Drain valve assy | 87-5273 |
| SICMA | Seat | 134 Series |
| SMITHS | Desynn TX | 2220FG |
| TE HARTMAN | Contactor | B138S |
| TE HARTMAN | Contactor | SA161 |
| TECHNOFAN | Valve | V2T125-2 |
| TECHNOFAN | Check valve | CT60-2 |
| TEIJIN SEIKI | MLG actuator assy | 9910136 Series |
| TELAIR | Cargo Latch | 2989T100-1 |
| TELAIR | Sill actuator | 2846T100-1 |
| TELEFLEX | Wing ice inspection light | 4298741 |
| TELEFLEX | Landing light | 4213989 |
| TELEFLEX | Landing light | 4319586 |
| TELEFLEX | Landing light | 4292915 |
| TELEFLEX | Motor converter | 4216016, 4216009 |
| TELPHONICS | Attendant handset | 448D100-1 |
| TELPHONICS | Attendant handset | 448D200-1, 2 |
| TELPHONICS | Attendant handset | 448D300-1 |
| TEXTRON | Door reservoir | 803300 Series |
| TEXTRON AVIATION | Seat assy | 101-530447-4 |
| TEXTRON AVIATION | Seat assy | 101-530447-2 |
| TEXTRON AVIATION | Seat assy | 101-530447-1 |
| TEXTRON AVIATION | Couch assy | 101-530374-93 |
| TEXTRON AVIATION | Toilet seat assy | 101-530363-3 |
| TEXTRON AVIATION | MLG door | 115-810060-52 |
| THALES | Hall effect current sensor | 103-003-2 |
| THALES | ITT indicator | 5678-599-80-10 |
| THALES | NP Indicator | 5678-716-80-10 |
| THALES | AOA Sensor | C16363AA |
| THALES | U/C control lever | F96GA0102 |
| ULTRA ELECTRONICS | Audible warning unit | 48351-101-0 |
| ULTRA ELECTRONICS | Harness | 2008, 2009, 2011 Series |
| UNISON | Ignition exciter | 9049400-1 |
| UNISON | Ignition unit | 10-516000-1 |
| UNITED INSTRUMENTS | Air Speed Indicator | 8000 Code B.71 |
| UNITED INSTRUMENTS | Altimeter | 5934P-3 |
| UNITED INSTRUMENTS | Altimeter | 5934P4-1 |
| UNITED INSTRUMENTS | Altimeter | 5934PAM-3A.87 |
| UTC AEROSPACE | Evacuation slide | 101658 Series |
| VISHAY | Potentiometer | 140 Series |
| WESTON AEROSPACE | OAT Sensor | S110-66-1221 |
| WK | 02 Mask | WKA28170-2 |
| YOKOHAMA | Panel access | 1A123-0042-1 |
| ZODIAC | Take off light | 4233488 |
| ZODIAC | Escape slide | D31050 Series |
| ZODIAC | Escape slide | D31516 Series |
| ZODIAC | Escape slide | D31517-Series |
| ZODIAC | Escape slide | D30665 Series |
| ZODIAC | Escape slide | D30664 Series |
| ZODIAC | Escape slide | 61620-468, SCD61323- 468 |
| ZODIAC | Escape slide | 61621-469, 1061323- 469 |
| ZODIAC | Escape slide | 62292 Series |
| ZODIAC | Escape slide | 5A3307-1, 3, 5, 7, 301 |
| ZODIAC | Escape slide | D31073 Series |
| ZODIAC | Oxygen cylinder | 895 Series |
| ZODIAC | Oxygen cylinder assy | 801307 series |